I was working with the Fashion Revolution team yesterday at London College of Fashion. I really need a swimsuit for my upcoming Zoology research trip to the Bahamas and heard that AURIA swimsuits were for sale at the EMG Progressive Fashion Concept Store in Beak Street, Soho, just a few blocks away.  I found the perfect swimsuit!  As it's Fashion Revolution Week, I of course had to ask the question #whomademyclothes?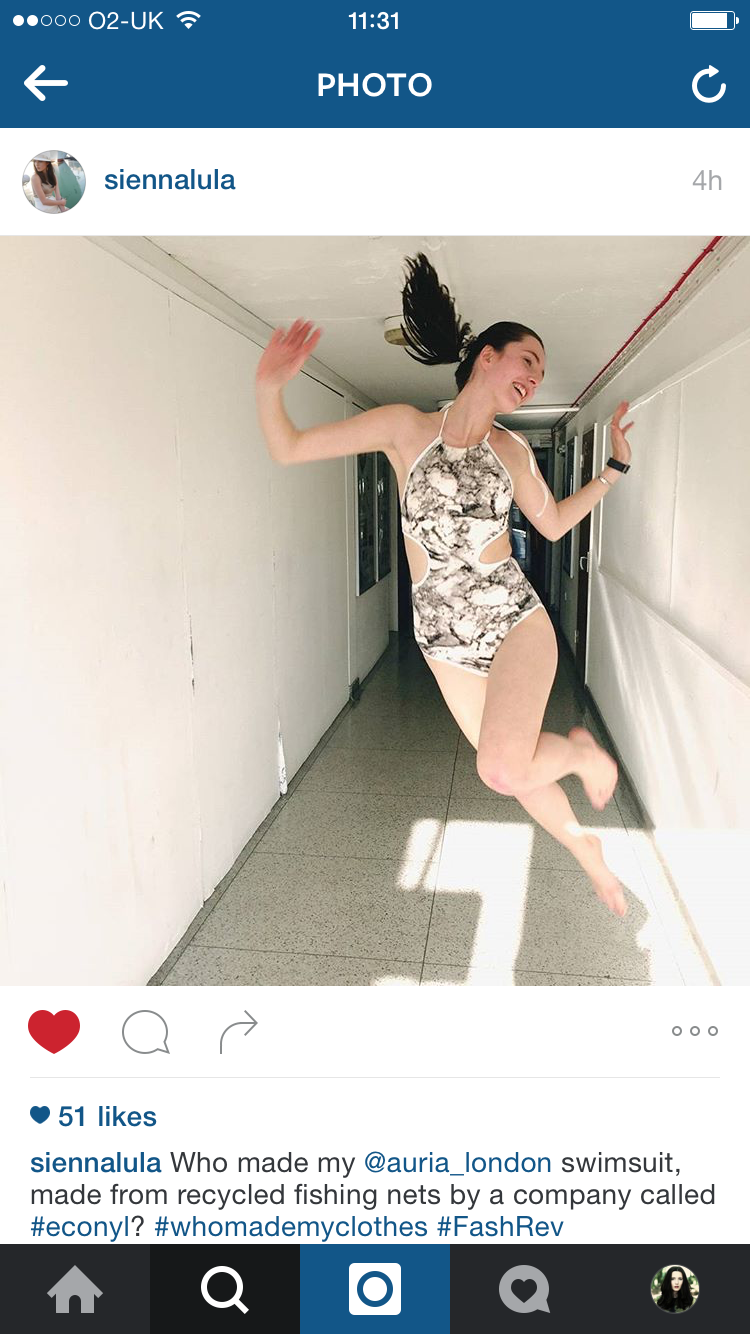 AURIA's swimsuits are made from Econyl.
According to their website 'the innovative ECONYL® Regeneration System is based on sustainable chemistry. With this process, the nylon contained in waste, such as carpets, clothing and fishing nets, is transformed back into raw material without any loss of quality.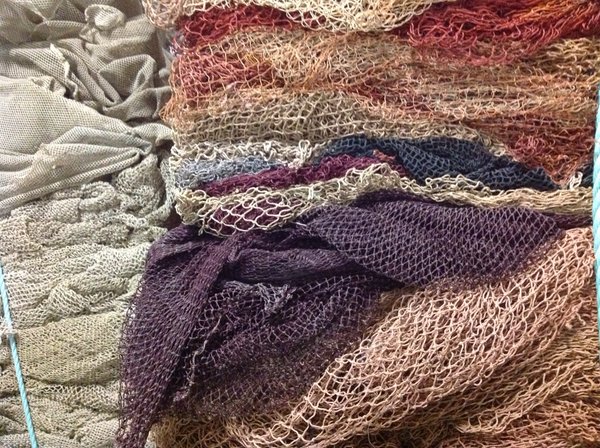 And here are the people who made my swimsuit …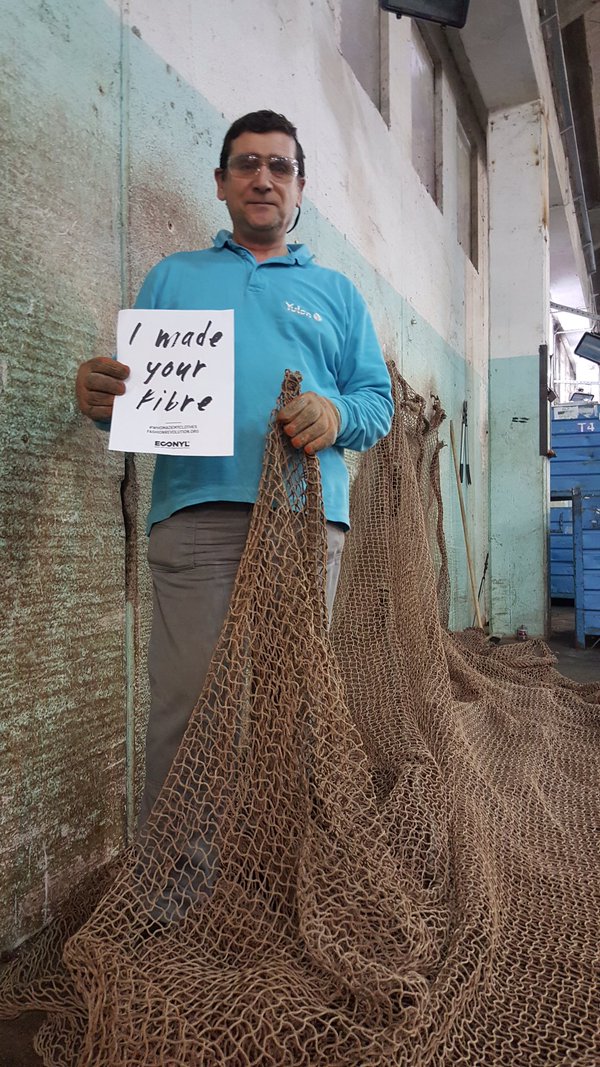 This is Paolo in the ECONYL plant He prepares nets for  regeneration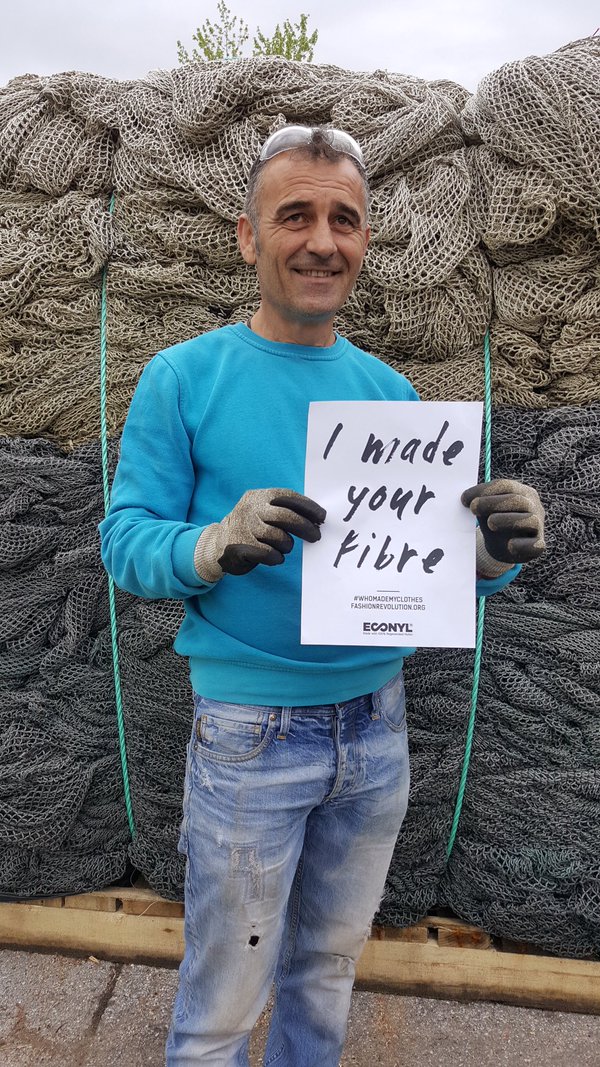 This is Ivo with some nets to be turned into ECONYL yarn
Jan with some carpet fluff, the upper part of old carpets that is regenerated into ECONYL yarn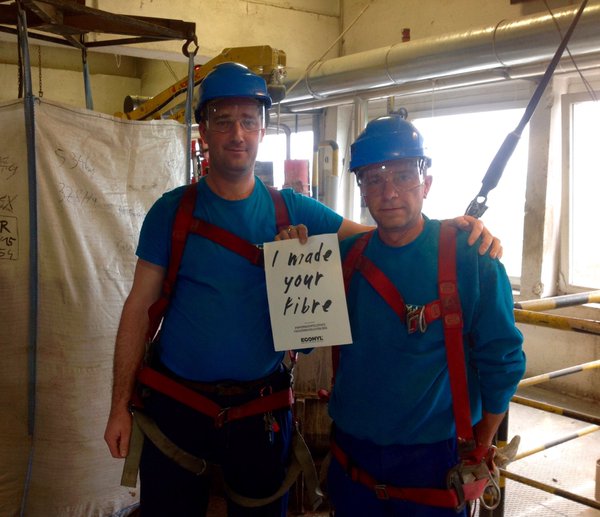 Denis & Mladen they are at the very beginning of the ECONYL regeneration process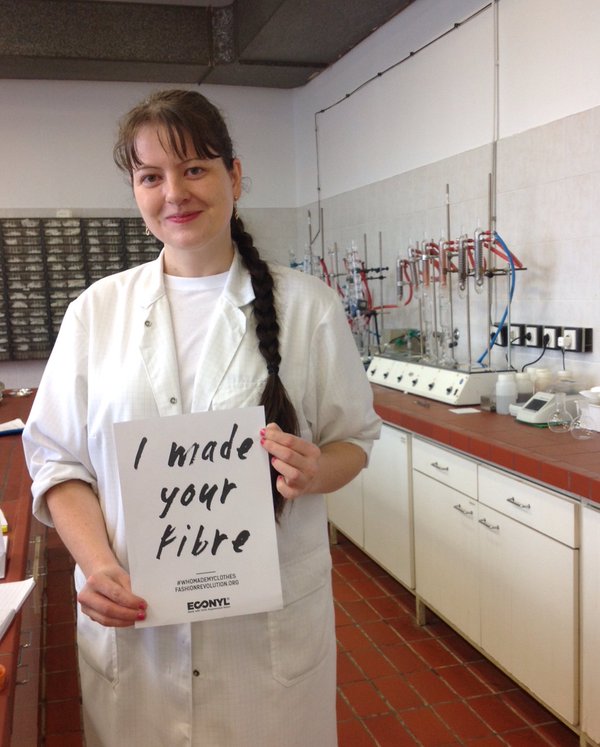 Jozica works in the chemical lab. She checks the waste material that will become ECONYL yarn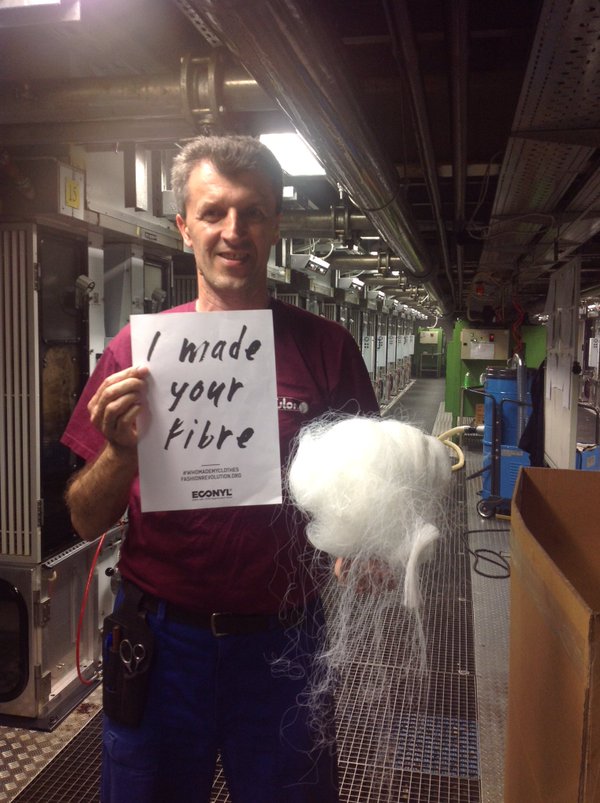 Mirko keeps an eye on the spinning to get the best quality ECONYL regenerated yarn in Slovenia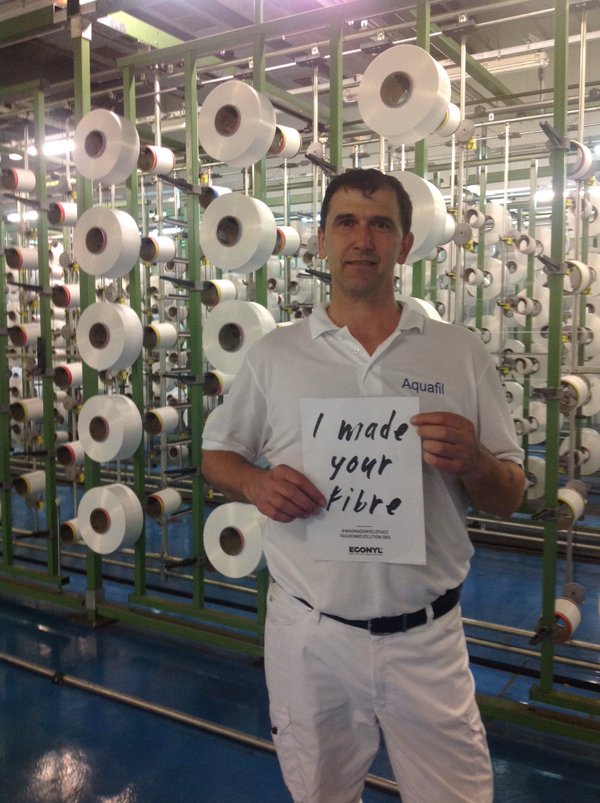 You can always find Boro around the bobbins of ECONYL regenerated yarn to check quality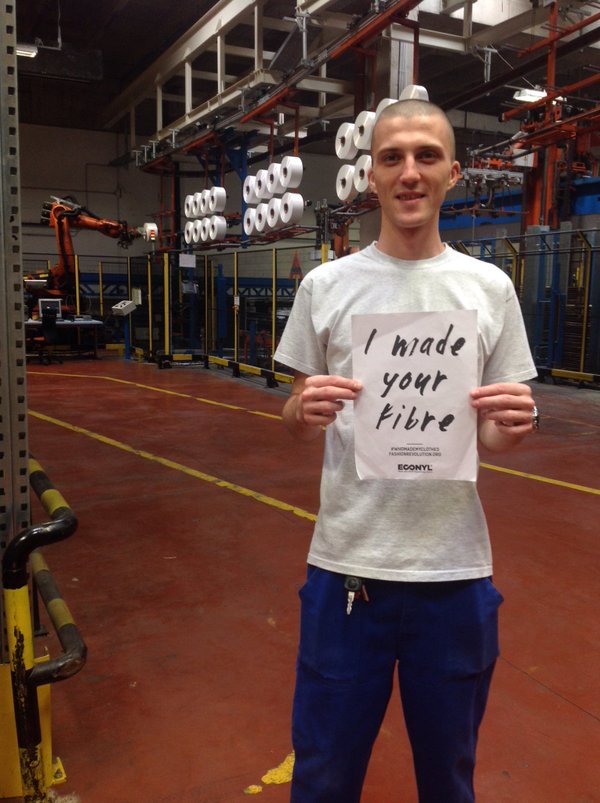 Bobbins of ECONYL regenerated yarn wouldn't get to clients if it wasn't for Muamer
And all of this recycled fibre then gets made into gorgeous AURIA swimsuits
I'm really happy to see that ECONYL is able to answer the question #whomademyclothes and show me the faces of everyone who has helped to make the fibre for my new swimsuit #imadeyourclothes